Is Your Website Really Growing Your Business? How Do You Know?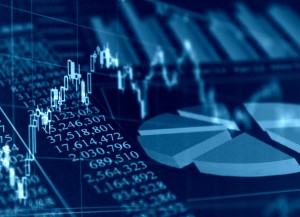 You've worked hard to build your company. You study the competition, keep track of industry trends and customer needs, and track every dollar that goes in or out. But if you're like most business owners, you're probably much less certain about the performance of your digital marketing channels. If you're not measuring the activity on your website, blog, social media, or email marketing campaigns, the truth is that you're really only guessing about their effectiveness…and if you're not sure they are working for you, you're not going to invest the time and attention necessary to realize their full potential.
Success Can't Be Claimed Until Results Can Be Measured
If you aren't actively measuring and analyzing the activities of visitors on your website and other digital platforms, you're missing a valuable source of intelligence for your business. Just by deploying a simple analytics program for your website, we can tell you who is visiting your site, how they're finding you, and what they do when they get there. We can also mine similar data on your social media channels and email marketing campaigns.
Why is that important? Your website has to meet the needs and expectations of your best customers, quickly funnel them to the page where they can get the information they want, and give a clear call to action that compels them to contact you, make a purpose, or take an action that benefits your business.
An analytics program will tell you if you're attracting the demographic you're aiming for, show your visitors' geographic location, reveal how they found your website (and therefore which marketing channels are actually performing), what they found interesting there, and even what they may not have liked about your website. Data like this helps you to tweak your site so that it becomes a powerful business asset: providing verifiable and qualified sales leads, promoting purchases, and promoting your company to exactly the sort of people who are likely to want what you have to offer.
There is a downside. The amount of data produced by the typical analytics program is vast, and it takes time and expertise to interpret the data and turn into understandable and useful information. At a minimum, you have to know which data sets are the key performance indicators for your business, and then you have to understand the real significance of these variables over time.
Jordan and Cross can handle all of that for you. We'll install the analytics code in your website, work with you to determine which numbers need to be tracked, issue you regular (and understandable) reports on your website's performance, and even regularly suggest changes that can correct downtrends and capitalize on uptrends.
If you would like a detailed and informative review of your website's performance, call us today at 941.716.5875, or email us at analytics@jordanandcross.com.
…Or just enter the CAPTCHA code below (to prove you are not an evil robot), fill out the simple form, and hit send. We'll get back to you within 1 business day.