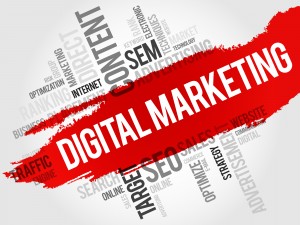 Most every website owner has received emails and phone calls from marketers who promise high rankings on search engines like Google. The assumption is that high search engine rankings automatically translate into increased sales. Not so.
Unless you're able to attract visitors who are in the market to buy what you're selling, search engine ranking means little. Besides, getting ranked on leading search engines is just the beginning of digital marketing.
Think of your website as the hub of a digital marketing system designed to produce sales, or sales leads. Building that system begins with a process called optimization. From content to structure, your website has to convince search engines that your site is highly relevant to the searcher's request, that you are an authority on the subject, that you run a credible and well-regarded business, and that the website itself is excellent in both design and content.
Of course, you have to persuade human beings of those very same things. Web visitors have high expectations and a short attention span. You have to meet those expectations quickly, or they'll be gone in a matter of seconds.
Then there's social media. It can be a real time waster unless you have a plan and know what you're trying to achieve. Execute well, and your efforts will be rewarded. Blogs can establish you as a leading voice in your industry, and you can share your posts (along with many other kinds of content) on numerous social media sites frequented by your customers and the people who they know and influence.
As we're building your digital marketing system, we can't forget about measurement. Without analytics, digital marketing is little more than guesswork. It's important to know who is visiting your website, how they're finding you, and what they do when they get there. Same goes for your social media marketing efforts. When you've got useful data that you can measure, you see trends, you know what works and what doesn't, and you can keep tweaking and improving based on what you know rather than what you think you know.
There's one more piece of the marketing puzzle, and that's offline marketing. Unless you're strictly an eCommerce site, you have to close the deal with customers in the real world. Smart businesses don't separate their digital and offline marketing programs. They integrate them. From speech writing and coaching to in-house conversion of leads to sales, Jordan and Cross can help you form and execute a digital marketing plan that actually works for your business.
Interested in a no-stress evaluation of your digital marketing plan? Call Jordan and Cross today at 941.716.5875, or email us at digitalmarketing@jordanandcross.com.
Or just enter the CAPTCHA code below, and fill out the simple form. We'll get back to you within 1 business day.