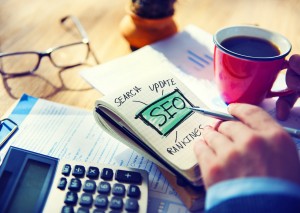 Your website has a very specific job to do. It's purpose is to attract searchers and compel them to click on the search engine result that brings them through your digital front door. Then it has to persuade these visitors to become customers.
Much of this is done though a process called search engine optimization (SEO). It begins with careful research to determine the problem your potential customers are trying to solve, and the terms they use when searching for the solution. With this information, we can construct your website so that it fits your customers' needs like a hand in a glove.
In truth, the term "search engine optimization" is something of a misnomer. Creating a successful, high-traffic website isn't just about impressing ever-changing search engine algorithms. You also have to gain the interest and the confidence of the human beings the search engines were designed to serve. You have to quickly show them that your site is highly-relevant to their search, and that you are a credible authority on the subject.
Many people look at SEO as a dark art that mysteriously produces high rankings on search engines like Google or Yahoo. Actually, it's not all that mysterious. But to be effective, SEO has to be done by a company that is willing to do the detail work of researching your industry and your customers, and that knows how to expertly implement the results in site design and content.
Would you like to schedule a review of your website's SEO? Give us a call today at 941.716.5875, or email us at seo@jordanandcross.com.
You can also fill out this simple form, and we'll get back to you within 1 business day. Don't forget to enter the CAPTCHA code before you hit send. That's how we know that you're not a robot. 😉